Founders Hosts Survive & Thrive Web Series Featuring Iron Tribe Fitness
By Founders Advisors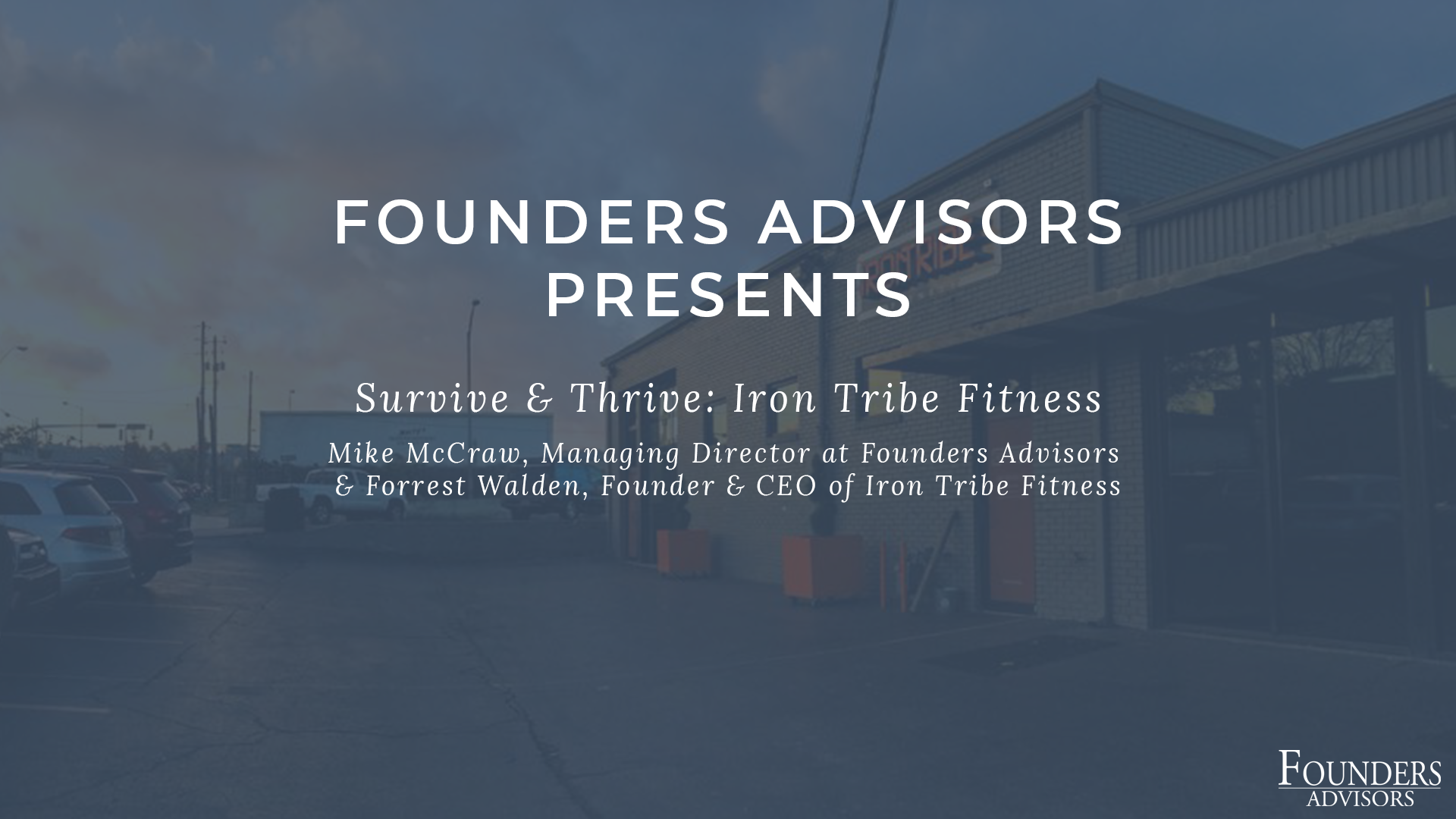 Founders Advisors Managing Director Mike McCraw recently sat down with the CEO of Iron Tribe Fitness, Forrest Walden to discuss Iron Tribe's proactive response to COVID-19.
In this web cast you will hear exclusive insights from Forrest on Iron Tribe's response to the coronavirus shutdown, his plans for "Iron Tribe 2.0," and his thoughts on what fitness will look like going forward.
Founded in 2008 in Forrest's two-car garage, Iron Tribe Fitness has grown throughout the US providing Group Fitness Classes and High-Intensity Interval Training. ​​​​​​​