Founders Hosts Survive & Thrive Web Series Featuring Milo's Hamburgers
By Founders Advisors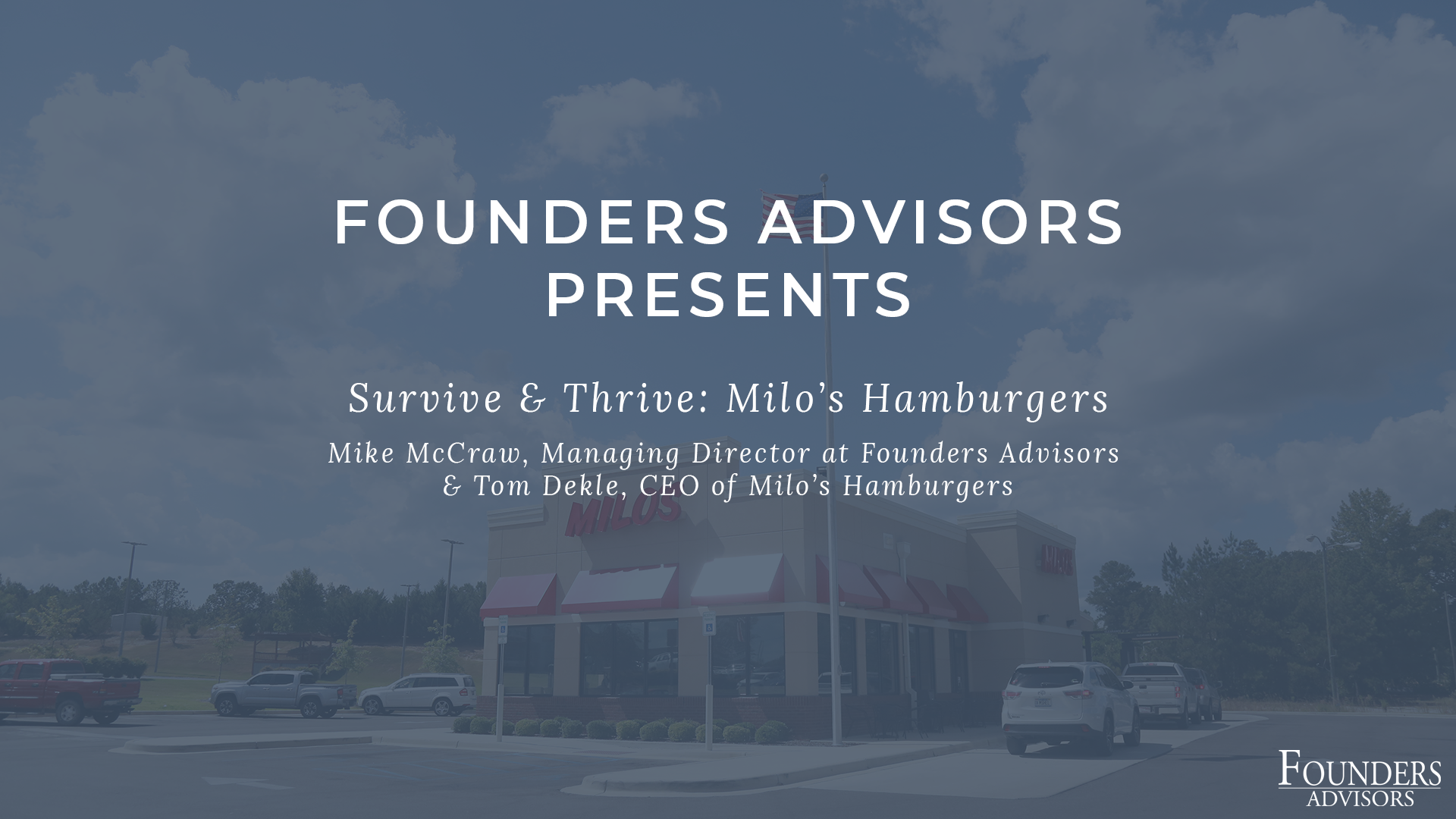 Founders Advisors Managing Director Mike McCraw recently sat down with Milo's CEO Tom Dekle to discuss Milo's strong response to COVID-19.
In this web cast you will hear exclusive insights into how a regional multi-unit brand has overcome the challenges of COVID-19 and is thriving under a new normal. Tom discusses the importance of employee loyalty, decisive leadership, and laser-focused execution, and how a strong workplace culture can drive long-term growth and success.
Milo's Hamburgers, founded in 1946 by Milo Carlton, is a quick-service burger concept known for serving Milo's Famous Tea and maintaining a focus on building communities.